Kidderminster Insurance Broker.
We are a Kidderminster Insurance Broker and we provide commercial and personal Insurance services across the UK.
Call us now for expert advice and a personal experience. 01562 543581
At Atticus Insurance we provide tailored insurance solutions for commercial business throughout the UK.
When looking to place your property owner's insurance, we can provide the advice and insurance cover you require.
Construction Insurance covers a range of products especially designed to accommodate the needs of businesses serving the construction industry.
We can offer a home visit, which will enable us to determine your exact requirements by conducting a risk assessment. 
Cyber Liability Insurance is arguably one of the most essential insurance products that have been developed.
Whether you provide day care or residential, we can provide a care insurance solution that will meet your demands and needs.
CHECK OUT OUR 5 STAR GOOGLE REVIEWS
Atticus Insurance has a wealth of experience in the bodyshop industry. They provided our business with a full review of our existing covers, and were able to advise on areas that are policy did not provide cover for. We were impressed by there knowledge and experience and high level of customer service.

We would highly recommend Atticus Insurance for any bodyshop owner.
Appreciate your work on this, its a level of "customer service" for want of a better term, that we haven't had for years.
Atticus insurance helped me out massively with my partners car insurance which needed sorting out really quickly.
With minimal notice Luke had got a really reasonable and competitive quote and was in communication at all times as he knew time was a factor- thanks!
Excellent service by Luke and all of the team. Atticus were able to provide me with a policy that exactly matched my needs at a good price.
Working as an electrician, most trade PL and PI policies don't provide cover for some aspects that you presume would be standard, such as security and fire alarms. Luke went above and beyond to find the correct policy that provided my business with the cover for both of these, and managed to get it on risk in the same morning.
When the insurance comes up for the vehicles later in the year, I'm definitely going to ask Atticus for a fleet quote.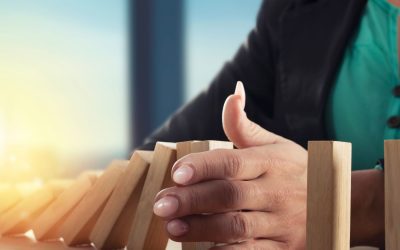 Business Interruption insurance (BI) is a complex subject. Depending on the type of your business, generally speaking, BI cover should reflect your anticipated 'gross revenue or gross profit' during the selected indemnity period.The main cover types are: Loss of Gross...
read more

Our relationship with Momentum Broker Solutions is fundamental to our business. They provide access to more than 240 Insurance markets, ranging from A Rated insurers to Lloyds of London Markets. They share the same traditional values of always putting the client first, and making sure the policy obtained meets the clients demands and needs.
Atticus, The Insurance Solution